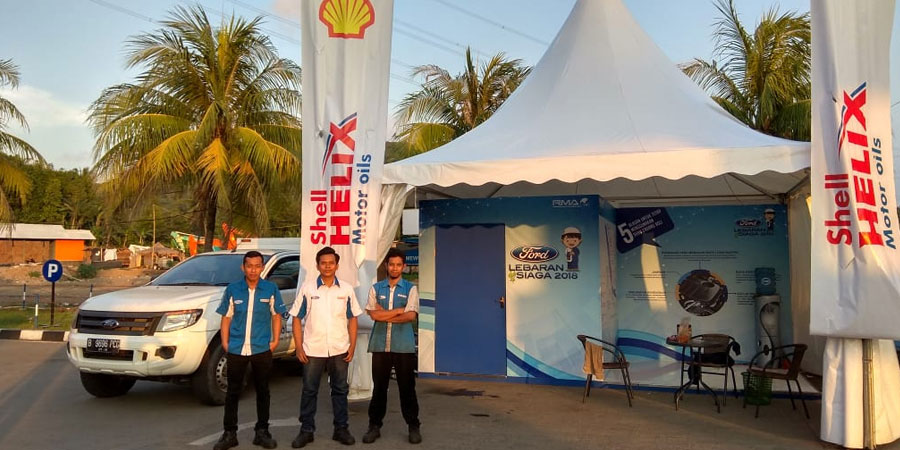 Ford-RMA Indonesia Lebaran Siaga 2018
On June 13-18, 2018, Ford-RMA held Program Lebaran Siaga 2018 which take place on 4 Posko Siaga and 14 Bengkel Siaga. The enthusiasm of Ford users who travel back to their hometown is quite high and proven by the inclusion of 48 Ford cars on this Posko Siaga as well as 131 cars in Bengkel Siaga.
This 24-hour Standby Lebaran Service Program, Ford's authorized workshop technicians are ready to help Ford owner by providing 24-hour Ford checked and repairs assistance. Several testimonials from Ford Owner well-recorded as they said were greatly helped by the program so they felt at ease while traveling with a Ford car during a trip to their hometown. Hopes from Ford riders are also for this program to continue in the following years.
Yanto Mardianto, Senior Sales and Marketing Manager of RMA Indonesia, said that the Lebaran Siaga Peogram 2018 is held as part of RMA-Indonesia's commitment to Ford car users throughout Indonesia not to be afraid to travel since the Ford-RMA Service Partner (FRSP) ready to assist for 24 hours if there any Ford owner needs emergency services on their homecoming route of Sumatra, Java and Bali. Again reiterated by Yanto that the Aftersales Service and Spare Part RMA-Indonesia service is currently spread over 34 Ford-RMA Official Service Workshop locations throughout Indonesia.