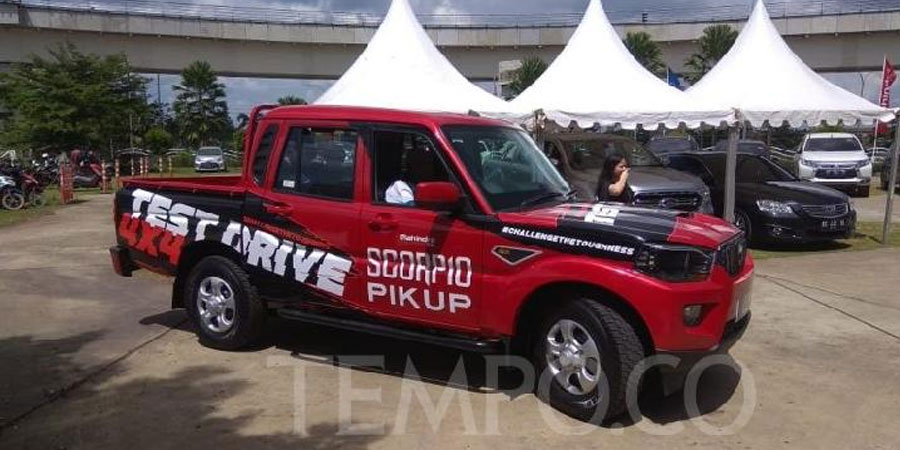 Ford Balik ke Indonesia, Ini Dealer Pertamanya

Dalam keterangannya, Ford tetap menggarap pasar korporasi dari industri perkebunan, pertambangan, kontraktor, Pertamina. Selain itu, kata Kurmin, individu pecinta sejati mobil Ford tetap menjadi bidikan The Pitstop.
Sebagai dealer resmi, Kurmin memastikan pihaknya memiliki tiga tugas utama yaitu sales, service dan sparepart. Sedangkan dalam grand opening itu, pengunjung dikenalkan dengan New Ford Ranger DC 2.2 L XLT (4×4) A/T dengan harga Rp 585 juta dan New Ford Ranger Base 2.2 L XLT (4×4) M/T dengan harga Rp 485 juta.
Sementara itu Yanto Mardianto, Senior Sales and Marketing Manager RMA Indonesia, menjelaskan The Pitstop juga ditunjuk sebagai authorized dealer Mahindra. Setidaknya ada beberapa jenis kendaraan yang disiapkan untuk menyapa konsumen di Sumatera Selatan di antaranya Mahindra Scorpio DC 2.2 L (4×4) MT dengan harga Rp336,5 juta, Mahindra Scorpio SC 2.2 L (4×4) M/T dengan harga Rp293,5 juta.
Selain itu turut diperkenalkan Mahindra Bolero Maxitruck plus 2.5L M/T dengan harga Rp172,5 juta.
"Mahindra Scorpio mampu hasilkan tenaga 144 HP sehingg begitu bertenaga namun tetap irit BBM," katanya.
Source:
https://otomotif.tempo.co/read/1308120/ford-balik-ke-indonesia-ini-dealer-pertamanya