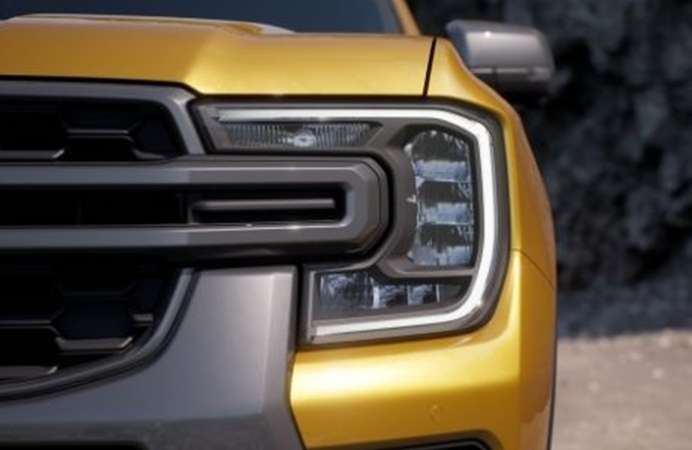 Flanking the bold new grille, the C-Clamp shaped headlights give Next-Gen Ranger that unmistakable 'Built Ford Tough' look.
Embossed Tailgate & LED Tail Lights
Embossed RANGER Tailgate and LED Tail lights completing the Next-Gen look.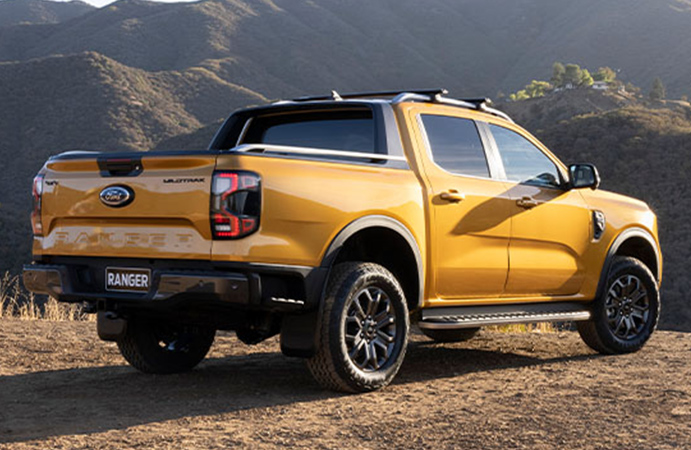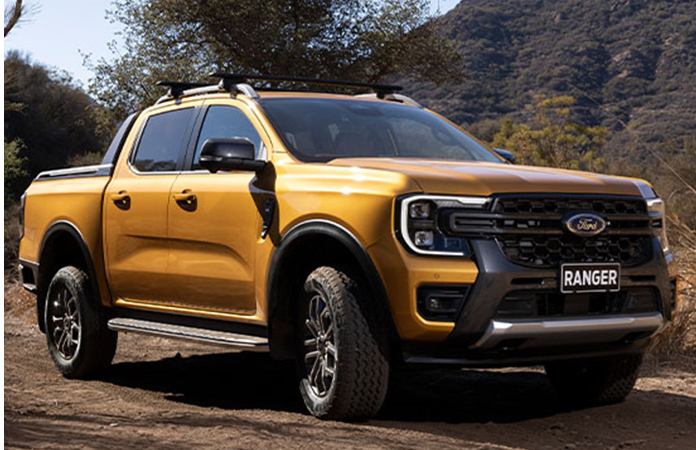 Ranger's muscular and athletic design is clear in the new fender flares and larger wheel arches and 50mm increased track width for a dramatic sculpted effect.
Capability that Gets Jobs Done
Next-Gen Ranger still leads the pack with 800mm water wading capability.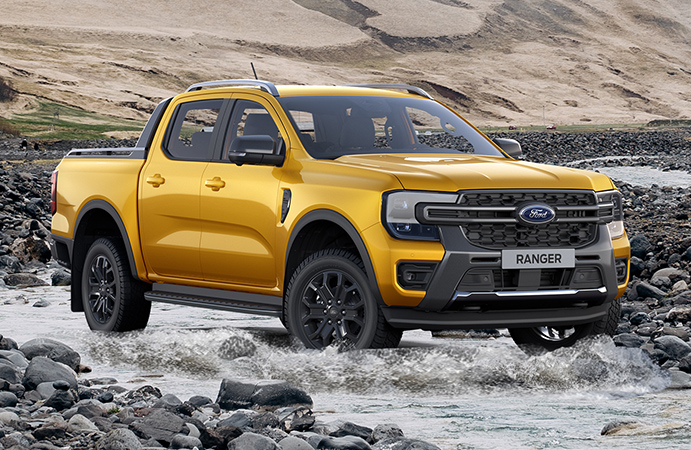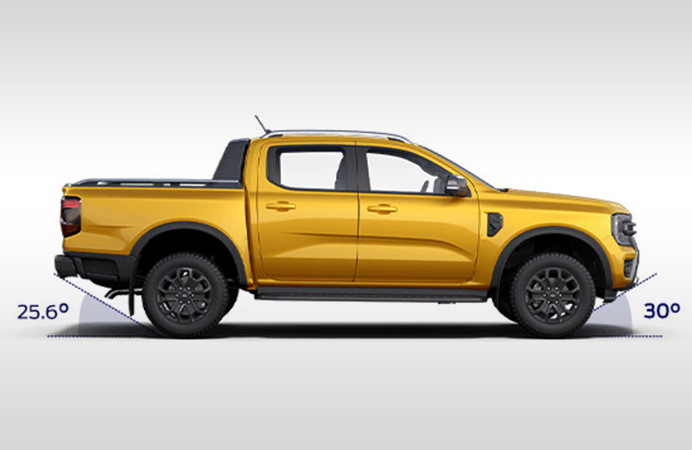 50mm Increased Width and Wheelbase
We've increased the track width to create a more stable and agile appearance. With less overhang at the front, off-road capability is improved.
Attached directly to the frame, this tough integrated step makes accessing the cargo area easier and safer than ever before.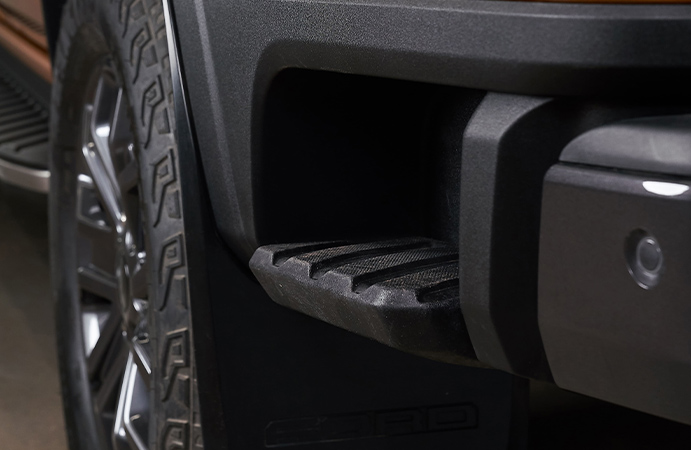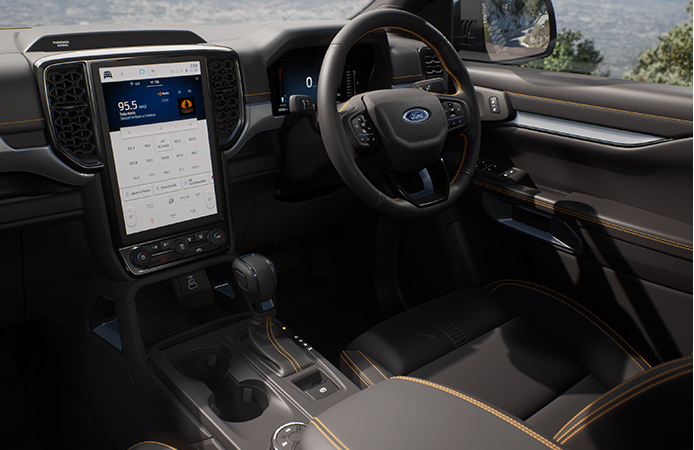 With simple and clean lines, the coast-to-coast dash features a large 12.1 Inch integrated LCD touchscreen.