More where it counts. Increased width firmly plants Everest at its corners. The updated chassis and refined suspension are tougher and more capable and the bold, rugged exterior reflects that.
Instantly recognisable, Ford's signature design DNA is reflected in the C-Clamp Headlamps that flank Everest's commanding grille. This is what capability looks like.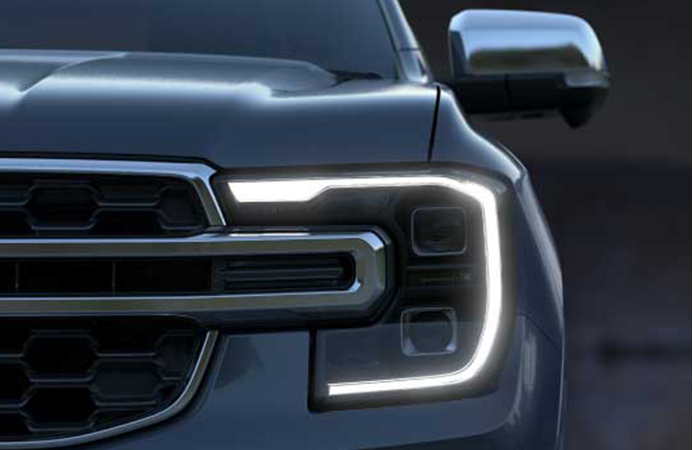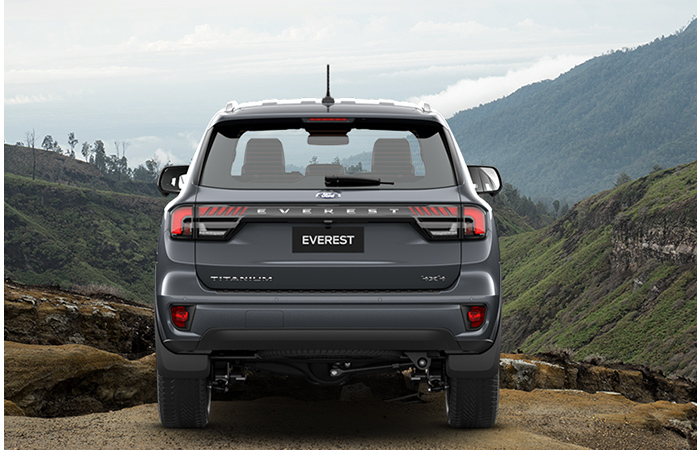 LED taillamps set in a full-width design emphasise Everest's increased track. The extra 50mm plants the vehicle on its wheels creating a strong and muscular stance.
The sophisticated and comfortable interior is underpinned by an updated chassis, wider track, all-new tyres, and refined suspension tuning. Simply put, Everest offers balanced ride performance, whether on the highway or rough terrain.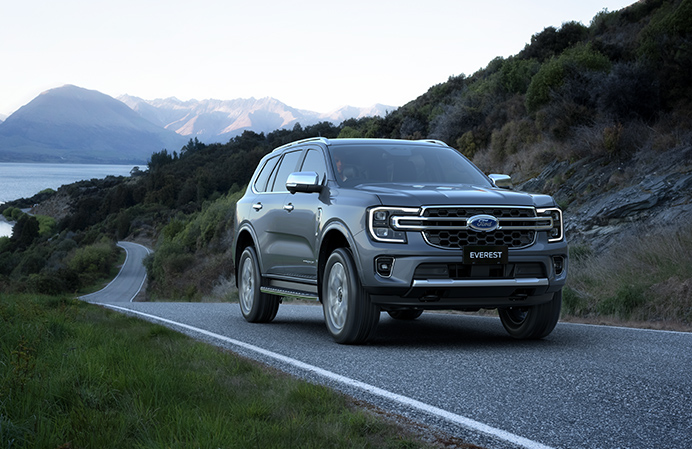 You spend so much time here, it deserves to be exceptional. Sophisticated, spacious and beautifully crafted with new soft touch finishes, Next-Gen Everest's interior is designed and engineered to be a sanctuary.
Drive even wilder and unite with the atmosphere. The clear roof will give you vision once you look up to the sky with a blend of outside lights that illuminates your interior during your journey.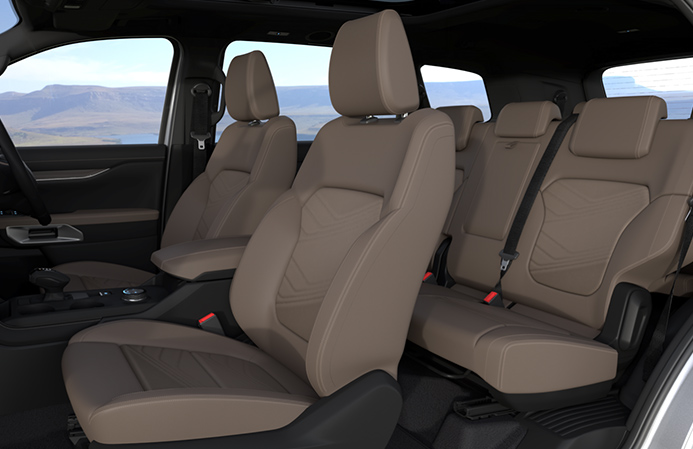 Everyone should be comfortable, no matter where they are sitting (Seat Color Praline Leather). Next-Gen Everest is more spacious than ever, with every passenger getting more room. On the Titanium model, the dual-panel sunroof adds to the sense of openness and adventure.